ABOUT NICE CARIBE
Our manufacturers have been certified under the most demanding regulations of international trade, respecting sustainable development in all parts of the process, from the farmer to the final consumer, thus maintaining a high quality in the global market.
Our main objective is the distribution of products that generate integral well-being, made with essential oils of therapeutic grade and easy incorporation into daily life, promoting physical, mental, emotional, and spiritual harmony.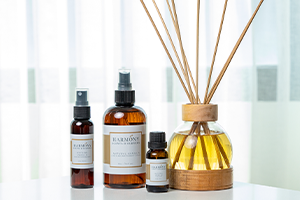 Representamos la marca de aromaterapia Harmony Scents & Burners, con más de 50 esencias hipoalergénicas para su selección y un mundo de productos a base de aceites esenciales de grado terapeuticos; ademas de la marca Native Oils & Spa, línea con aromas de inspiración caribeña creada con fragancias frutales propias de nuestra isla.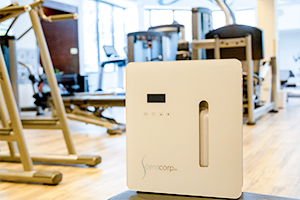 Distribuidores exclusivos de los difusores eléctricos para aromas marca Scentcorp,  con tecnología de "pulverización en frío", garantizando la efectividad y cobertura de las áreas, con un rendimiento de aromatización de espacios desde 150 hasta 8,000 m3.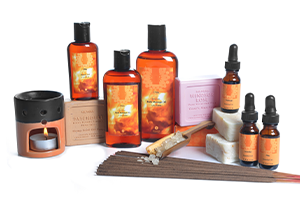 Ofrecemos el servicio The Signature Scent, método mediante el cual diseñamos la fragancia exclusiva (aroma-marca) de su empresa y producimos la línea de productos personalizados con su logo-marca, para fines de venta al público o amenidades.
Exclusiva línea de fragancias tropicales con una selección de exquisitos aromas frutales típicos del caribe. Diviértase seleccionando su fruta preferida con nuestras opciones de Sensous Coconut, Refreshing Piña colada, Erotic Passion Fruit, Relaxing Melon, Exotic Mango o el sutil aroma de Rejuvenating Sea Breeze con un toque refrescante a brisa de mar.  Disponibles en dos presentaciones para su disfrute: aceite para aromatizar y para masaje.
Provide the maximum well-being to our customers with our aromas and quality products.
Lead the market of personalization of essences, business aromatization and distribution of exclusive brands in the Dominican Republic.
We offer a reliable Service by importing Quality  products and providing an Optimal Advice to achieve Excellence by aromatizing the spaces and creating Wellness for our users.
The balance between well-being and sustainability
is the key to achieving a harmonious life